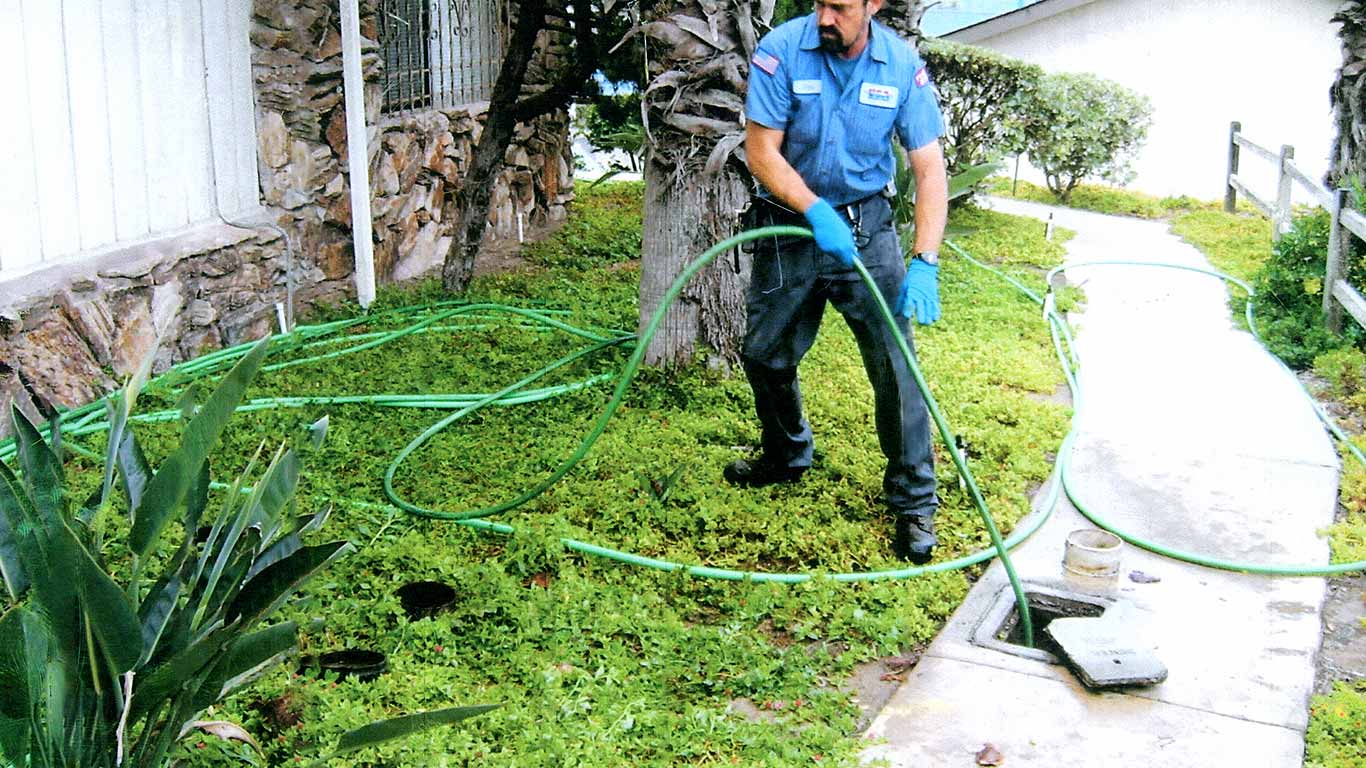 Video Inspection Service
Video inspection service is used primarily for diagnosing defects and problems within drain pipes.

A video camera, mounted on a semi-rigid push cable, is inserted into a drain line via a drain opening, cleanout access, a roof vent, a manhole, or a toilet flange opening. The camera has a 512 Megahertz transmitter mounted just behind the camera housing. This is used to locate the exact location of the camera head when it is inside a drain pipe that needs to be located.

Video inspection regularly finds low spots (bellies), offset pipes, breaks or rot through in pipes, improper slope or fall in pipes, improper connections of drain pipes, foreign objects in pipes, roots growing into drain pipes, and occasionally, non-connected drain pipes on drain line renewal projects.

It is also used to inspect the condition of drain lines which are to be used to tie in additional drains for add-ons and remodels.

Video inspection is often used during the Hydro-Jet cleaning process, in order to check the progress of the drain lines being cleaned and to check for defects which are revealed after drain pipes are Hydro-Jet cleaned.